As staff members start heading out on adventures and taking advantage of the long, sunny days, we wanted to find out which books they are most excited to read (or re-read) this summer.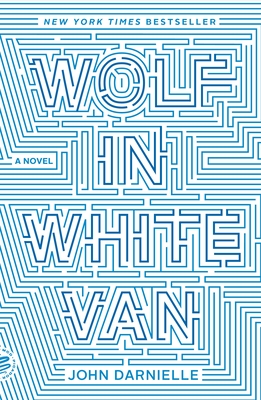 Wolf in White Van by John Darnielle (Picador USA)
"As a kid I spent most summers away—either visiting family in India or studying dance in Virginia—and to me, the hot season was a time for calibrated isolation. Three months simultaneously far from my school friends but immersed in an alternate reality, unnervingly familiar but frustratingly different. John Darnielle, known for his dynamic songwriting as the Mountain Goats, wrote a novel about a kid who knows situational dissonance well, only for very different reasons. Maybe a little summer escapism can be a good thing?"—Intellectual property manager Puja Boyd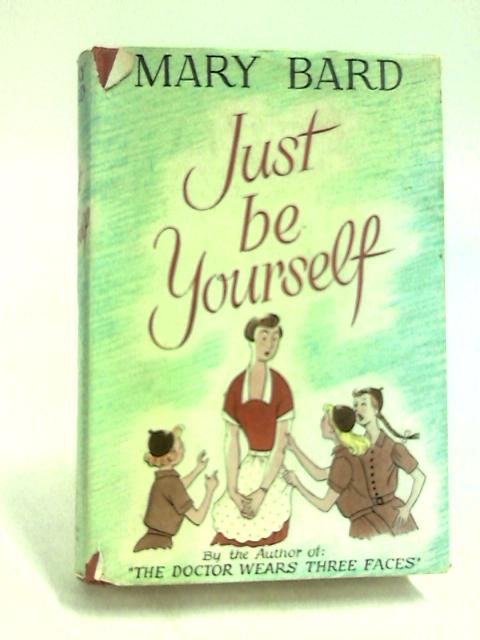 Just Be Yourself by Mary Bard (J.B. Lippincott, 1956)
"Like the Brontës before them, authing was a family pastime for Bard sisters Betty and Mary. So after a springtime steeped in the life and works of Pacific Northwest writer Betty MacDonald, I asked her biographer (Looking For Betty MacDonald author Paula Becker) for a book recommendation by the elder sister. With Just Be Yourself in hand, I am ready to experience the literary stylings of Mary Bard (no doubt comparing the sisters to each other) as she recounts the time she agreed to be her daughters' Brownie leader when all their local troops were full. Never one to be held back by having no training, Mary is sure to take on this role with confident aplomb. I can't wait to be inspired and entertained."—Senior project editor Nancy Cortelyou
Scent of Apples: A Collection of Stories by Bienvenido N. Santos (University of Washington Press)
"Although I have now been with UW Press for just over two years, in that time I have only worked my way through a tiny fraction of the backlist. Considering there are literally a hundred years' worth of books down in the basement stacks, this lack of progress is totally reasonable and entirely forgivable. Less forgivable is that Bienvenido Santos's Scent of Apples is on the list of Press books I have yet to read. The spare, workmanly cover gives a nice little nod to the style of the stories themselves. Not knowing that much else about Santos, but having read my share of economical and elliptical short stories, I am expecting sort of a Visayan-inflected John Fante."—Chief financial officer Tom Helleberg
The Grace of Kings by Ken Liu (Book #1 of The Dandelion Dynasty; Saga Press)
"Liu's book recently won the 2016 Locus Award for First Novel. I was introduced to his work by the award-winning story "The Paper Menagerie," which then led me to his translation of The Three Body Problem. Ken's writing is, quite simply, beautiful and it is used to highlight a new voice and insight into a field and genre that has often felt stale. I'm really excited to see what an extended world looks like through his lens and to meet his characters."—Assistant editor Whitney Johnson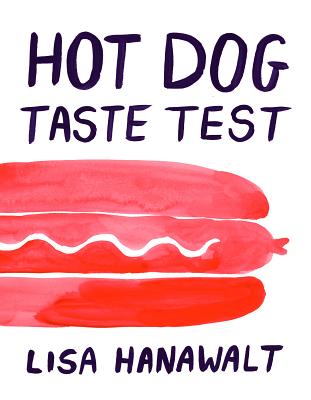 Hot Dog Taste Test by Lisa Hanawalt (Drawn & Quarterly)
"I have been utterly entertained by artist and 'Bojack Horseman' producer Lisa Hanawalt since I started listening to the Baby Geniuses podcast she co-hosts with comedian Emily Heller.  Some of the pieces in the book have their origins in illustrated columns Hanawalt put together for Lucky Peach, which you should also read. In expanded form, this project promises to combine all of the things I crave during the summer: art, culture, and food-related exploits tied together with irreverent humor."—Publicity and communications manager Casey LaVela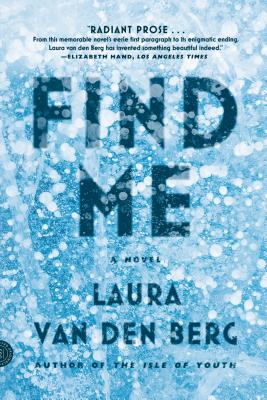 Find Me by Laura van den Berg (FSG Originals)
"While I was working toward my MFA in creative writing at the University of North Carolina at Greensboro, my first foray into publishing was working as co-editor of The Greensboro Review. I called dibs on a story right off the bat as my pick for our next issue: "The Language of Their Youth," about a dying Russian submarine admiral who remembers a young woman he once loved and lost. It was by a fellow MFA writer at Emerson College named Laura van den Berg and I loved everything about her voice, her writing, and her style.
While I haven't written anything in years, I've been thrilled to see van den Berg's writing progress. Her first collection, What the World Will Look Like When All the Water Leaves Us (2009), is an incredible, beautiful,  masterful next step (and what a title, am I right?) and The Isle of Youth (2013), her next collection, was all that too but her work also evolved into something darker, more complex.
So this summer, I'm itching to read her first novel, Find Me, which takes a dystopian future and makes it both ordinary and extraordinary (something that happens with all her stories, too). I can't wait to read it slowly, carefully, and thoroughly. And you all should too, trust me – both the today me and the me from 2006 because we knew then and still know now Laura van den Berg's going to be a lasting voice in American fiction."—Marketing and sales director Rachael Levay
The Castle Cross the Magnet Carter by Kia Corthron (Seven Stories Press)
"This debut novel from one of my favorite social justice indie publishers has been peripherally compared to Hanya Yanagihara's A Little Life (which I madly and sadly consumed). The author is a renowned playwright and wrote for the HBO series 'The Wire,' and her language is beautiful, masterful, and alive with the dialects of the South during WWII. It's also a whopping 789 pages long, and there's nothing like starting a book knowing I can savor it for weeks to come."—Direct marketing, exhibits, and advertising manager Katherine Tacke
Forest Under Story: Creative Inquiry in an Old-Growth Forest edited by Nathaniel Brodie, Charles Goodrich, and Frederick J. Swanson (University of Washington Press)
"If you can't visit the serene temperate rain forest of the Pacific Northwest yourself this summer, Forest Under Story will take you there. 'Bees hum, seeking manzanita. Contrails drift. Black spiders shuttle in the scree,' writes John R. Campbell in one of the book's many gems. 'Sometimes place just scratches out words.' Indeed, that is exactly what Oregon's H. J. Andrews Experimental Forest has done: it inspired this book's contributors, and their reflections, musings, and observations are as absorbing as they are atmospheric. It is of course a joy to be thoroughly transported just by opening a book. No matter where I open this one, I know I will be."—Editing, design, and production manager Jacqueline Volin